Middlebridge Headlamp Upgrade
Sometime ago I bought and fitted the outer dip headlights from Fittapart along with LED sidelights and Xeon Bulbs. They are dome shaped and I was told the 5.75" were not made.

These lights were a massive improvement, so much so you could not tell when the main beam was switched on! Having spent a day recently to get my main beam headlights to work (thanks Pete Freeman for the email exchanges) one of them blew.

A quick search on Ebay and I found vintagewarehouse65.co.uk To my surprise they do the exact same make, Rutopal, in both sizes.

Pair of main beam headlights £25, pair of Xeon bulbs £10 and a pair of chrome surround bezels at an eye watering £28. There are cheaper bezels out there but I am hoping these are better quality and last longer than a week before rusting. They look original to me and as you know that's what I try and achieve with ASBO. (You can take the Mick here, Will. Electric orange limo tinted windows, orange seat belts, bespoke grill ) So how good are they? Brilliant. Like comparing a search light to a candle.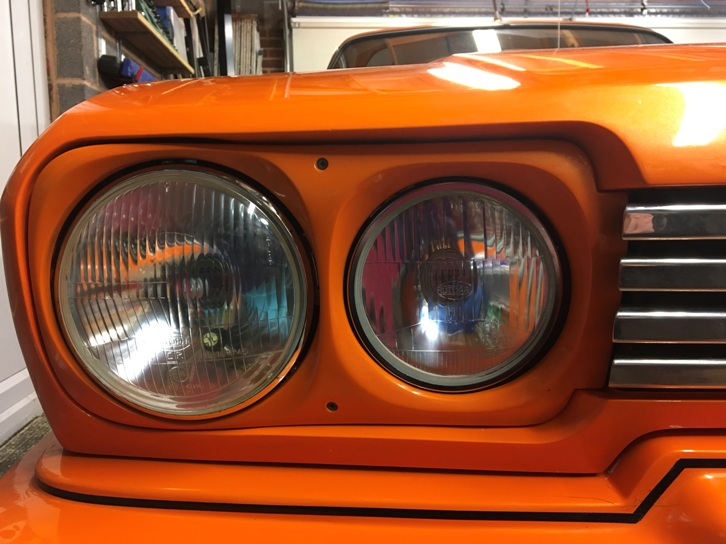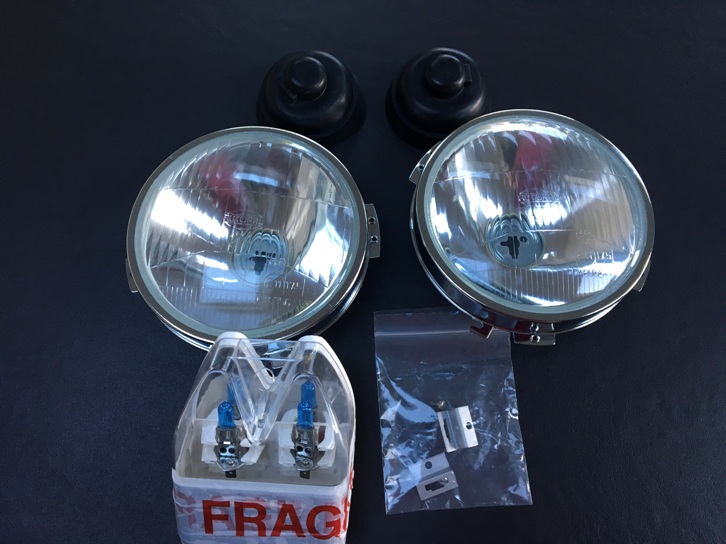 Editor: Please note that prices were correct at the time of uploading to site but may rise in the future.

Once again many thanks to Peter Humphries for this great tip.

Mick G