Middlebridge 50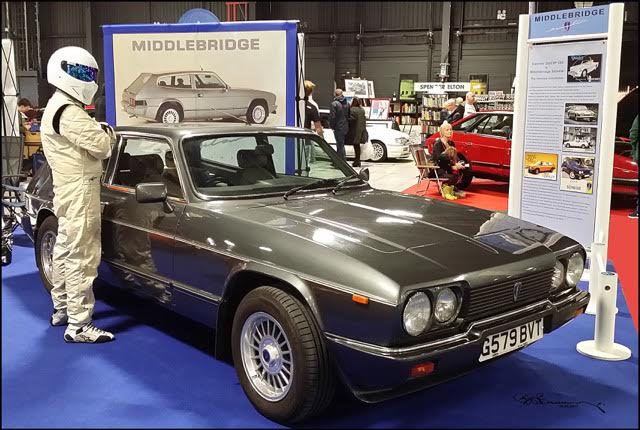 Said to be in outstanding condition (both bodywork and mechanically) and with genuine 55k on the clock MB50 was first noted by MESS at the Middlebridge 20th Anniversary and re-union, Curborough 16/08/09. New owner declined offer of £6.5k on the day.

Bought just two weeks earlier from wife of the original owner (who remembers her late husband going to the Lilacs Grove factory to choose paint colour) he had discovered she was about trade-in the car for Scrappage value (really!!) so did a deal to save it from an ignominious end!! Close run thing I'd say!

The car was not in best shape when it came to me in 2016 so I've spent many hours (and inevitably £'s) bringing it back to best condition. Currently the car has its original coat of paint which is in remarkably good order for it's 30 or so years. The interior is mostly original, good to excellent condition and the chassis is also excellent. A few 'improvements' incorporated along the way include:-


Improved engine cooling. Uprated ally rad and larger fan.
Revised radiator plenum for better rad cooling.
Different coolant tank with low level warning alarm.
K&P oil filter.
Aluminium rocker box covers ('Middlebridge' lettering).
'Carbon Fibre' cover panels for induction air box and battery.
Gearbox overhauled and 2.83:1 ratio 1st gear incorporated.
MOMO steering wheel.
Rear parking sensors fitted.
Improved rear luggage space. More volume under updated new cover shelf.
Rear hatch internal release.
15 x 7 Wolfrace wheels of the period fitted.
Space saver spare wheel and tyre.
Windscreen wiper boxes replaced.
Headlights now operate though relays (originals notorious for destroying switch).
Dash panels dipped to Burr Walnut finish.
Improved heater to new design incorporated.
All serviceable/ repairable parts removed have been retained in storage so if some future owner wishes to make MB50 absolutely original once again then it can be quickly done.

Original Middlebridge wheels (refurbished) are held in storage and for day-to-day use the car rolls on 15 x 7 Wolfrace wheels shod with 205 x 65 tyres. Apart that the speedo is now more accurate, the bigger boots than original together with 10mm wheel spacers all round give the car a more muscular stance.

Additional to regular use from it's base in Lincolnshire, journeys around Scotland (NC500) and Europe (Belgium, Germany and France) have proven MB50 to be totally reliable and like all good condition Middlebridge cars, she always draws admiring attention.

Alan Timmis

(06/06/2020)