Middlebridge 60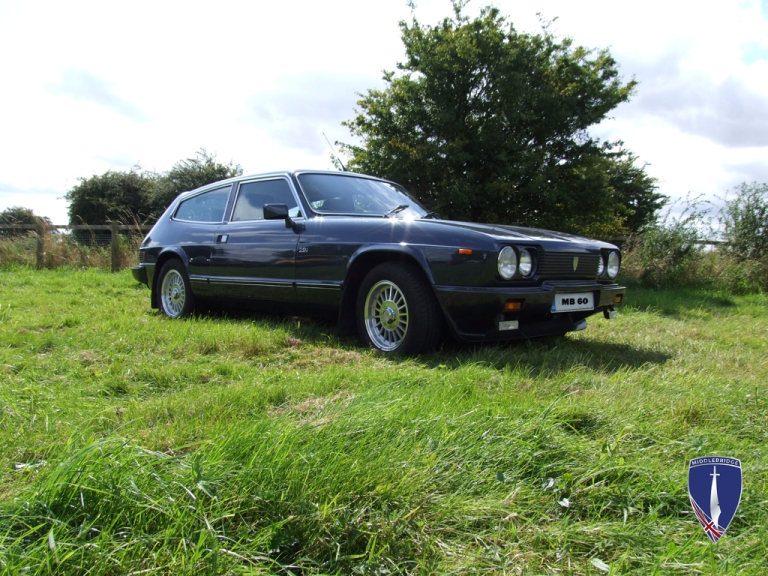 History
First registered 1/1/90 as a Middlebridge management car. She was used by Dennis Nursey, chairman of both the Middlebridge Scimitar Company and Middlebridge Group Ltd for the first 6000 miles. At that time she wore a Middlebridge factory registration 21 LTD. Mr Nursey used the car more than once for the Beaujolais run before he was eventually sold to Scimitar specialist Graham Walker Ltd., by this time bearing the registration G177 GRR. She has had various owners since then including a long spell with a previous Middlebridge registrar between between 2003 and 2015.
Engine
Ford 2.9 V6 EFI. LaserlineThatcham Immobiliser.Bespoke stainless steel exhaust with angled tailpipes to reduce resonance and replacement manifolds. Upgraded triple core radiator with Pacet 14" thermostatically controlled adjustable cooling fan. Replacement upgraded stainless steel fuel tank and fuel pump.
Gearbox
Ford A4LD four speed automatic. Rear axle ratio 3.54:1


Suspension/Brakes
RHD. Power assisted steering. Front replacement fully adjustable Avo shock absorbers and springs. Rear Koni shock absorbers.
Chassis
Fully galvanized from the factory.
Interior
Recaro front seats specified and fitted by the factory from new - one of only three cars to have this feature. Re-trimmed in two tone grey and blue leather. Replacement woollen carpets in blue with grey piping bring the interior to a very high standard. Unusual VDO Instrument gauge design only fitted to one other Middlebridge car (MB44). Original radio/cassette player removed, stored and replaced with a modern Sony Bluetooth audio unit incorporating hands free mobile phone facility. Electrically operated remote rear window hatch release. Upgraded replacement ventilation/heating fans for enhanced flow.
Exterior
Paintwork subject of a high quality professional respray in 2003 in Helios Blue and remaining in superb condition.
Shows/Exhibitions/Rallies
In addition to entering the Beaujolais runs previously mentioned, over the years MB60 has attended the Le Mans Classic on three occasions and been exhibited on club stands and local meets at various shows particularly in the north of the country and attracted much admiration. She regularly attended the Curborough National Sporting Weekend for several years whilst the then owner was club registrar. MB60 also attended the marque's 25th Anniversary event at Gatcombe Park, at the invitation of HRH the Princess Royal.