Middlebridge 69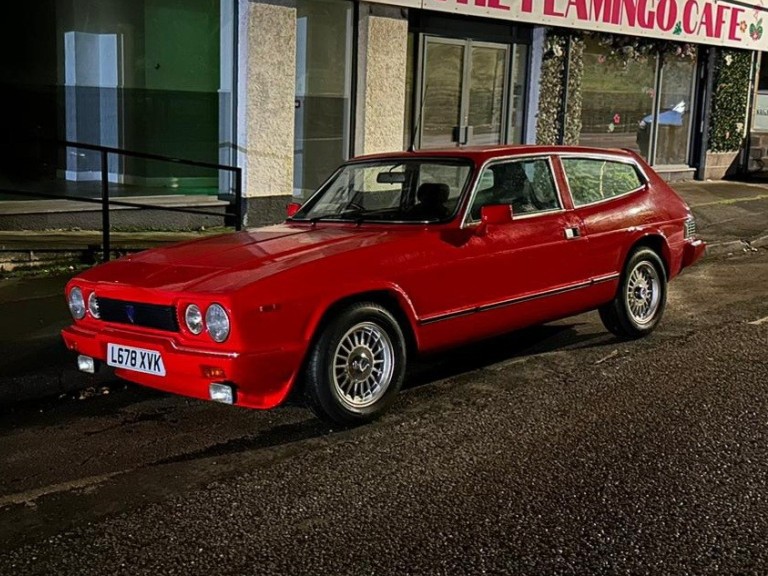 Middlebridge No 69 has for many years been a regular & hugely successful RSSOC Concours entrant, on many occasions the winning the National Concours de-elegance annual event.

Two extremely fastidious owners ensured many concours awards and outright wins. MB 69 has been maintained regardless of cost and with a few carefully chosen upgrades. All main lights and Kenlowe are relayed. Separate oil cooler fitted for gearbox. Grooved brake discs fitted. Speedo calibrated in 2004. Many nuts and bolts replaced with stainless steel. (About £360. worth!)

Axle, fuel tank, suspension etc, removed and repainted to concours standard. Everything works, and there are no leaks anywhere.

Recent new parts:


2008: Battery, Steering rack boots, Grooved brake discs.
2004: Kenlowe unit.
2003: Green brake pads.
2002: Plug leads, distributor cap and speedo cable.
2001: Power steering pump, (changed in error! I thought it was noisy), power steering reservoir. (It was dirty.)
2000: Aeroquipe brake hoses, Custom made radiator, trailing arm poly brushes, coolant pump.
1999: Kenlowe fan, rear brake cylinders.
[02.09] This car has been For Sale on this site and has now found a new owner, hopefully she will still make appearance's at Club events as No 69 is still an awesome car and draws much attention at the various events.

[11.2020] Sold privately, MB 69 has been purchased by a long term experienced Scimitar enthusiast and COVID willing I'm sure we will see her at events during 2021 / 2022, She may even make a return to the concours scene. We will have to wait and see.

[06.2022] MB No 69 has been returned to her former concours condition, she has had a full professional respray by a marque specialist, the wheels have been fully restored and shod with new Michelin tyres, the wheel centres were looking a little tired so these were too replaced with new ones (very rare)

Fingers crossed No 69 will make her 1st official appearance at Scimfest August 2022. (But will she be a concours entrant) only time will tell...