Interior restoration
On closer inspection of the interior I decided that everything had the 100,000 mile look, The leather was cracked, the wood was bleached, The carpets (well see the picture). Must have had my Rose Tinted Glasses on when I looked this one over!! The whole of the dash and wood were removed and sent away for re-veneering This gave enough time to concentrate on tidying up the wiring.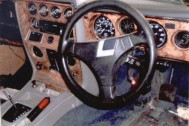 This is the bit I like, they did a great job with the wood and it's time to start screwing it all back together. The tired looking worn seats were sent to a friend for refurb: I decided to go for logos and used some (MGF) heated seat pads that were going begging at that time. The front and rear seats were stripped for their new leather, with new leather being cut and stitched in readiness for re-covering.

The finished front seats with the new leather, lo-go's and heated seat pads fitted. The rear seats only needed a thorough clean, new logos and buttons were fitted.
With all the re-furbished wood fitted, next was the carpet set from Coverdale closely followed by the new leather seats and some over-mats I then finished the interior off with my own individual touches. The steering wheel was the result of many phone calls and emails to Italvolanti (Italy). I eventually spoke with someone that recalled producing the original wheels years before, he mentioned that there was a sample wheel with a wooden centre (long since gone) I have attempted to re-produce this wheel and hope you like it.. They also offered me an alternative wheel for my M.B. called the Galaxy which has a wooden rim, should anyone be interested I can email a picture and details.
We have fitted new seat belt webbing but more importantly the body mounting brackets have been re-manufactured in hi grade stainless steel which means that they cannot rust like the originals. I have noted this issue on other cars.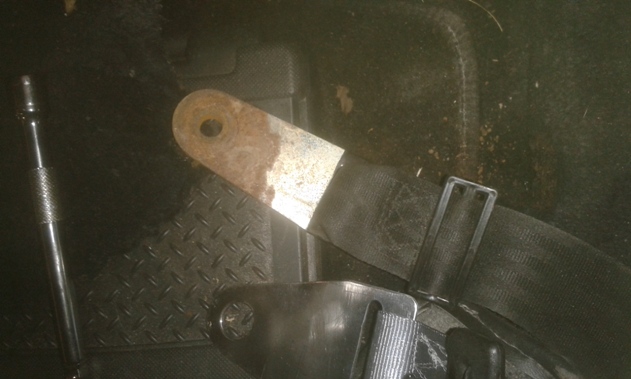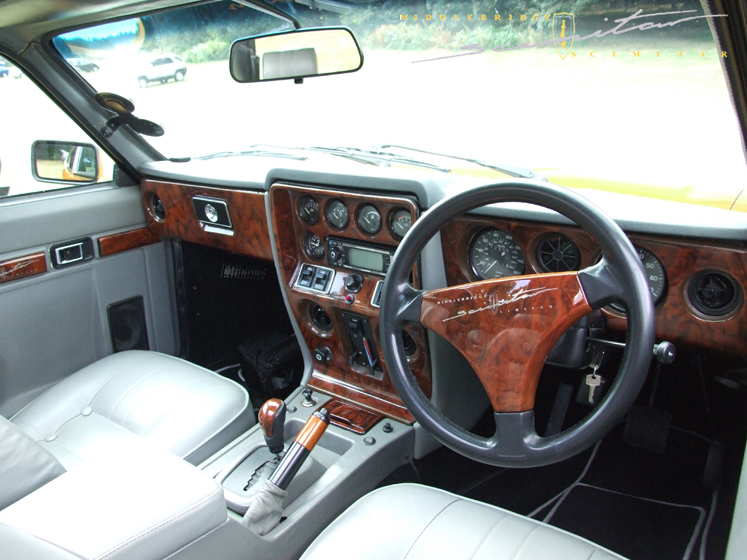 Finally the interior is complete.