Disks and Pads
For some time I have been concerned about the braking efficiency of my Scimitar and have been considering the Wilwood conversion, My brakes just seemed very poor compared to my other cars, someone suggested Powerstop to me and I looked at their website and was impressed. Bizarrely enough a week after passing my MOT and cheesed off with the brakes I bit the bullit and purchased a set of Powerstop Turbo Groove Disks and a set of Greenstuff Pads from them, I then stripped strip my pads and disks and on inspection the disks were good with a small lip and the old pads seemed ok with no real glazing or wear either Doh. I assembled the new Powerstop Turbo-Groove Disks and Greenstuff Pads and after bedding-in they are a great improvement I would estimate 25% better if not more, I can't say that you all will get that amount of improvement in braking but if you are doing Disks and Pads anyway they may well be worth considering, Another bonus of the greenstuff Pads is that the friction material 'Kevlar' is cleaner and leaves a lot less residue on your alloys, they also do next day delivery and their on-line catalogue shows most of the scimmy variants and full product details and spec.

Phone: 01608 646837 Email:sales@powerstop.co.uk

Oh and I'm not on commision or related, I just considered this simple upgrade worth sharing with you all.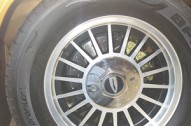 Running Hot
I had one problem that reared its ugly head shortly after the restoration, It was one of the engine running hot (I did the usual and checked for head gasket leaks and used a probe to give me the correct water temp reading) I decided to upgrade the radiator and fit a 14" HD Kenlowe fan kit to cure the problem, The radiator was duly sent away for a full refurb and to have a high efficiency core fitted before re-assembly. I thoroughly flushed the water system, The new radiator was installed along with new hoses and clips and I finished off by installing the new Kenlowe HD fan kit , All this and she was still running hot Aaaarrr..

After lots of head scratching and plenty of the red stuff I eventually decided to plump for the Waterpump as I could not think of anything else that could cause this problem, 'easy job' but not when you shear three of the pump to block bolts!! On removing the old pump I found the impellor had sheared off (fault found at last). I did manage to drill and tap the bolt holes but with much stress and swearing, when I had finished re-assembly there were no leaks and no running hot. ;~) I only uprated my cooling system from standard because the car will spend time in France and Southern Spain where hopefully the ambient temperatures will be a lot higher.
Under The Bonnet
I have decided initially to optimise the standard engines potential purely by improving the Induction, Exhaust and Management systems while also keeping the engine bay appearance as standard as possible. Firstly I added Stainless Steel Free Flow manifolds from Graham Walker Ltd to improve the gas flow from the heads, I then added a K & N Air Filter (they have better induction capabilities than the standard Ford item) and fit straight into the original air box.

Next on my to-do list was fitting bored out & polished Plenum and matched Throttle Bodies to improve airflow into the engine, on the engine management side a modified chip has been fitted to further improve mid-range torque, power and economy. The engine is running sweet as a nut and I have no intention of modifying it further until such time as it is necessary to strip, I will then do the usual bore, stroke, large inlets and a mild cam and then run it up to Ric Woods for an official dyno figure.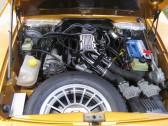 Bespoke 304 Stainless Steel bonnet hinges & fittings. (Replica of the original item)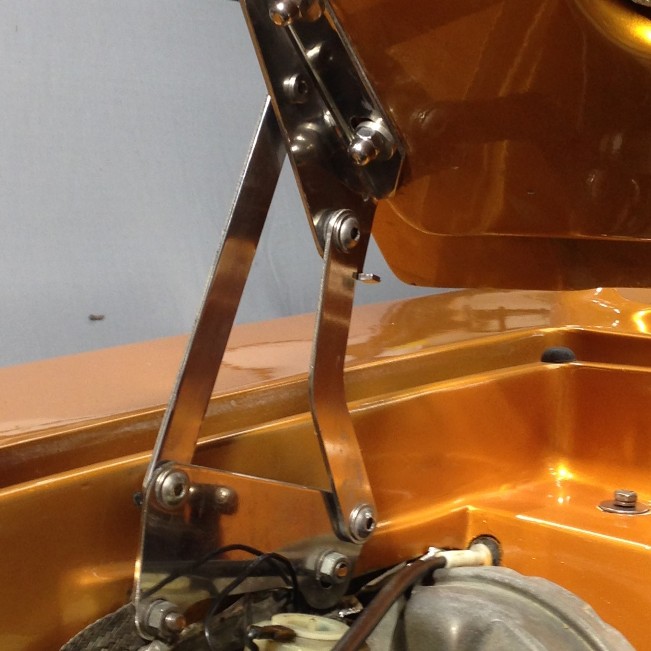 Bespoke Stainless Steel bonnet stay. (Replica of the original item) and Billet Alloy expansion tank cap. (Just a bit of bling)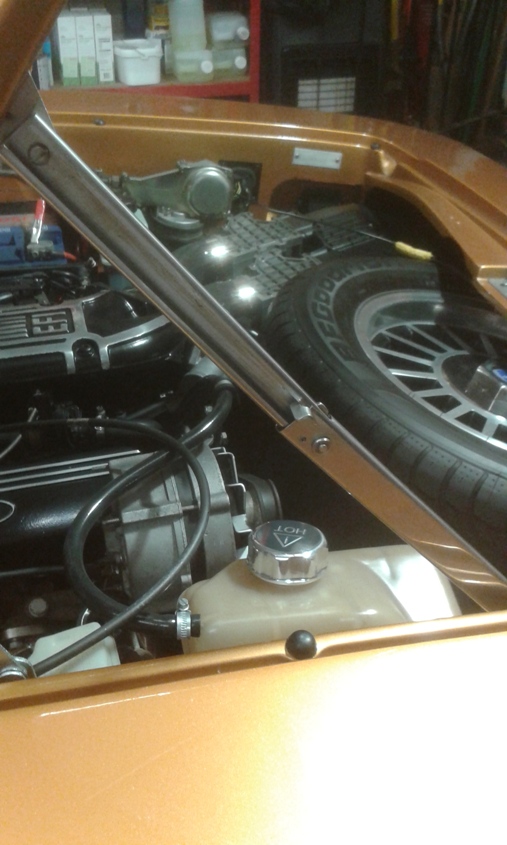 Bespoke 304 Stainless Steel tuned Sports Exhaust Manifolds. (These were specially designed for performance and longevity and were certainly worth the money.)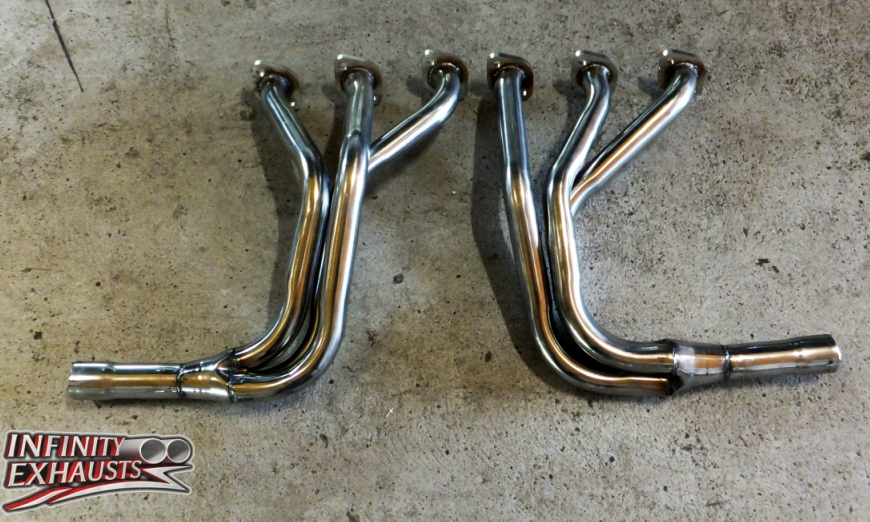 Stainless Steel bespoke bonnet catch plate. (Replica of the original item)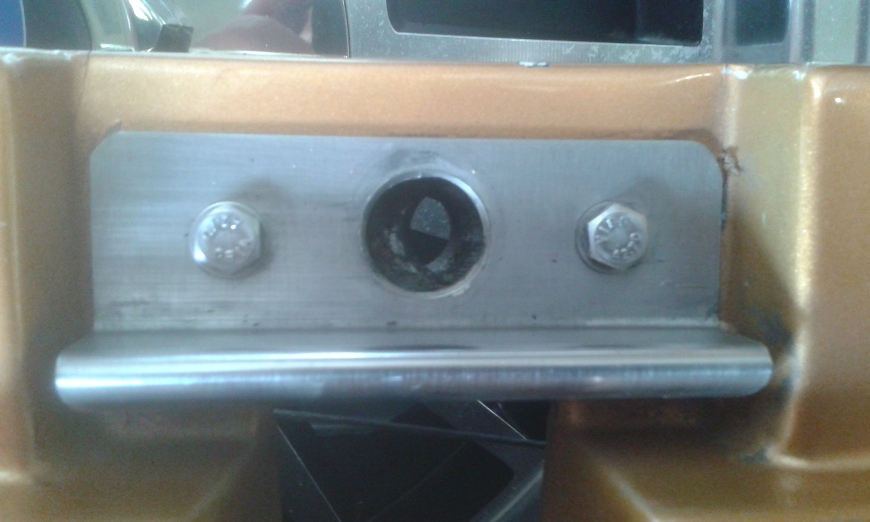 Silicon Induction Hoses & Stainless Steel Clamps . (Direct replacement to the original item)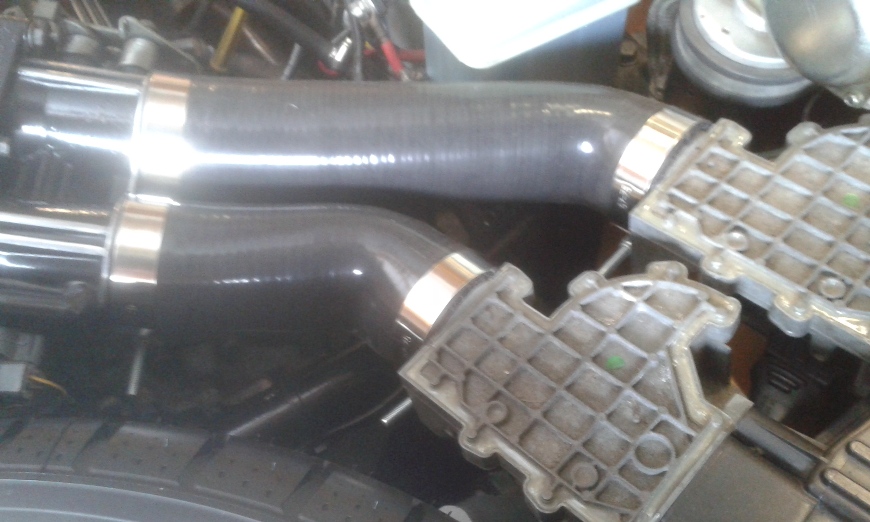 Front suspension benefits from fully adjustable GAZ shocks 'n' springs with specialist HD bushes, the wishbones and metalwork have all been enamelled for protection. The brakes comprise of stainless steel back plates, stainless Goodrich hoses and Jaguar calipers with drilled and grooved disks to improve braking performance. I chose this conversion because Middlebridge intended to move to the Jaguar set up but unfortunately...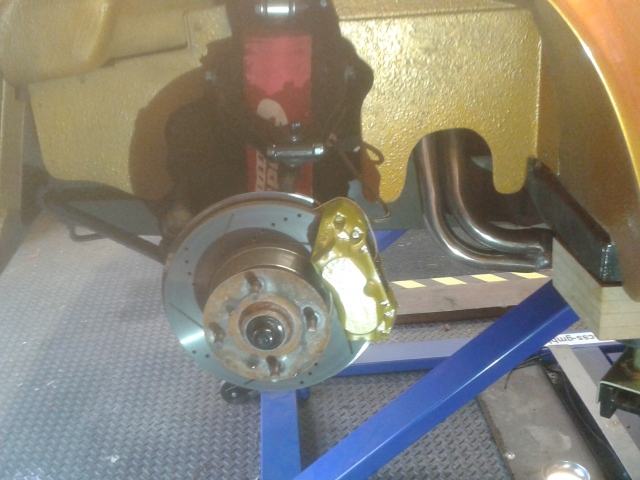 Rear suspension, Axle removed stripped bare and painted with POR 15 prior to rebuild with all new seals etc. The rebuild included new rear brake back plates, complete new rear brakes (everything) stainless Goodrich brake hose, new handbrake cable, all metalwork treated and painted for protection, lightweight polished alloy diff cover, stainless watts linkage bracket, topped off with a pair of fully adjustable GAZ shocks 'n' socks.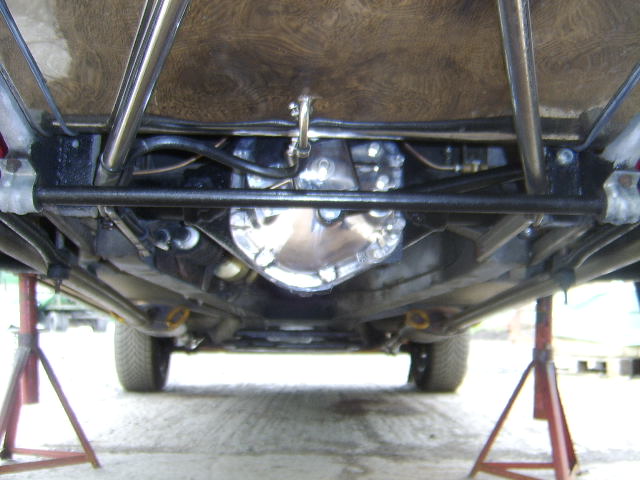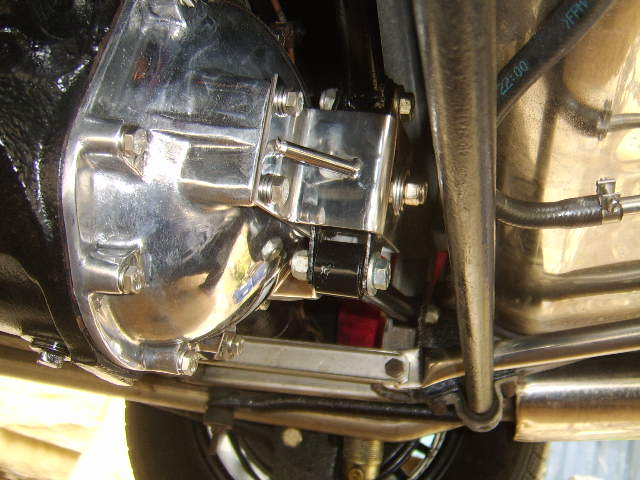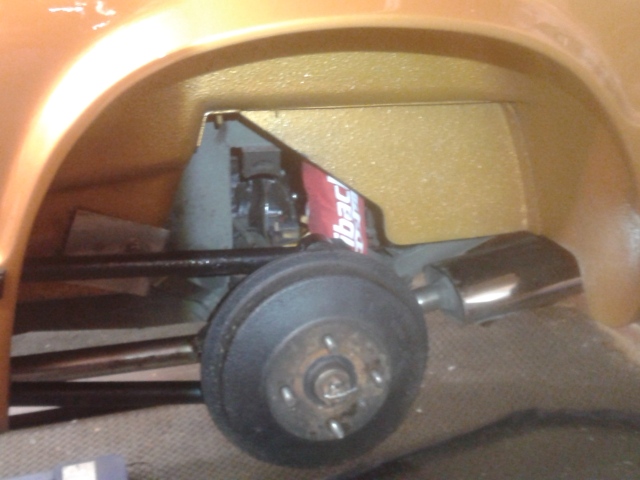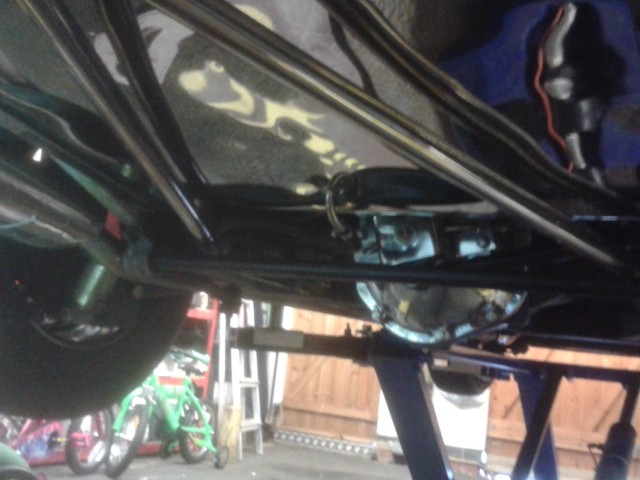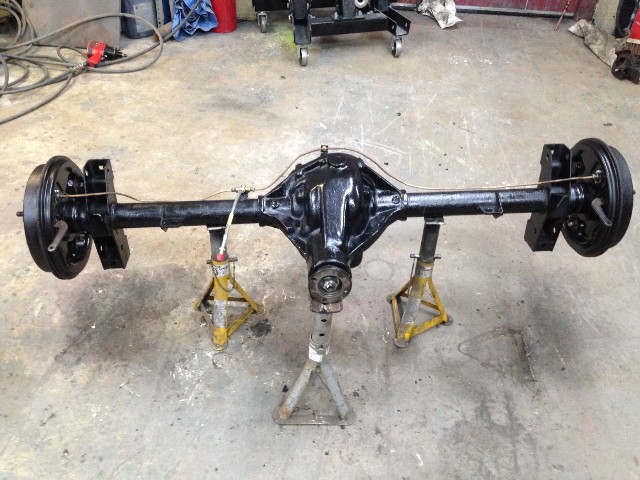 The rear end shot shows the whole effect, stainless tow bar A frame, stainless fuel tank stainless exhausts (std) stainless watts linkage bracket and a lightweight alloy diff cover etc